JANUARY IS FOR CELEBRATING CROCK-POT COOKING!
I love the idea of celebrating slow cooker's (I still call them crock-pot's, I'm from THAT generation) all month long.
So far I've used my crock-pot 3 times this month, and today is January 6th...
I've been wondering for quite a while what the correct spelling for the term crockpot, and it turns out I've been mis-spelling it forever according to the Merriam-Webster Dictionary, the correct spelling is Crock-pot (with the hyphen). Sheeesh. Another new thing to remember...
With all of that rambling being said, I wanted to create a post linking back to some of my personal favorite crock-pot recipes, as well as other popular recipes found via my Crock-pot Crazy Pinterest Board.
You will definitely want to create a link to this post, you'll want to come back often!
(This is our family favorite!)
Six Sisters' Stuff~ Crock-pot Hawaiian BBQ Chicken
Paula Deen's~ Crock-pot Macaroni and Cheese
Lake Lure Cottage Kitchen's~ Crockpot Teriyaki Chicken
Better Home's and Garden's~ Creamy Tortellini Soup
The Little Kitchen's~ French Onion Pot Roast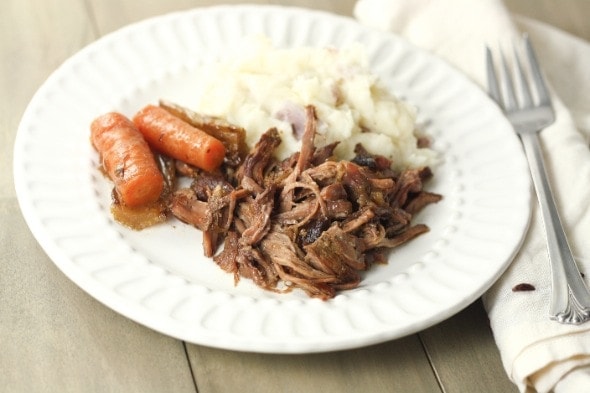 Bubble Crumb's~ Rootbeer Pulled Pork
Creating Through Life's~ Crock-pot Lasagna
Family Fresh Meals'~ Slow cooker Scalloped Potatoes
Plain Chicken's~ Slow cooker Ham and White Beans
Six Sister's Stuff~ Parmesan Honey Pork Roast
Inspired Housewife's~ Gluten Free Bread in the Crock-pot
Crockpot Ladies'~ Carrot Cake w/Cream Cheese Frosting
Six Sister's Stuff~ Crock-pot Apple Cobbler
Life As A Lofthouse's~ Crockpot Chocolate Lava Cake
Plain Chicken's~ Crock-pot Creme Brulee French Toast
The Gingerbread Blog's~ Sugared Pecans